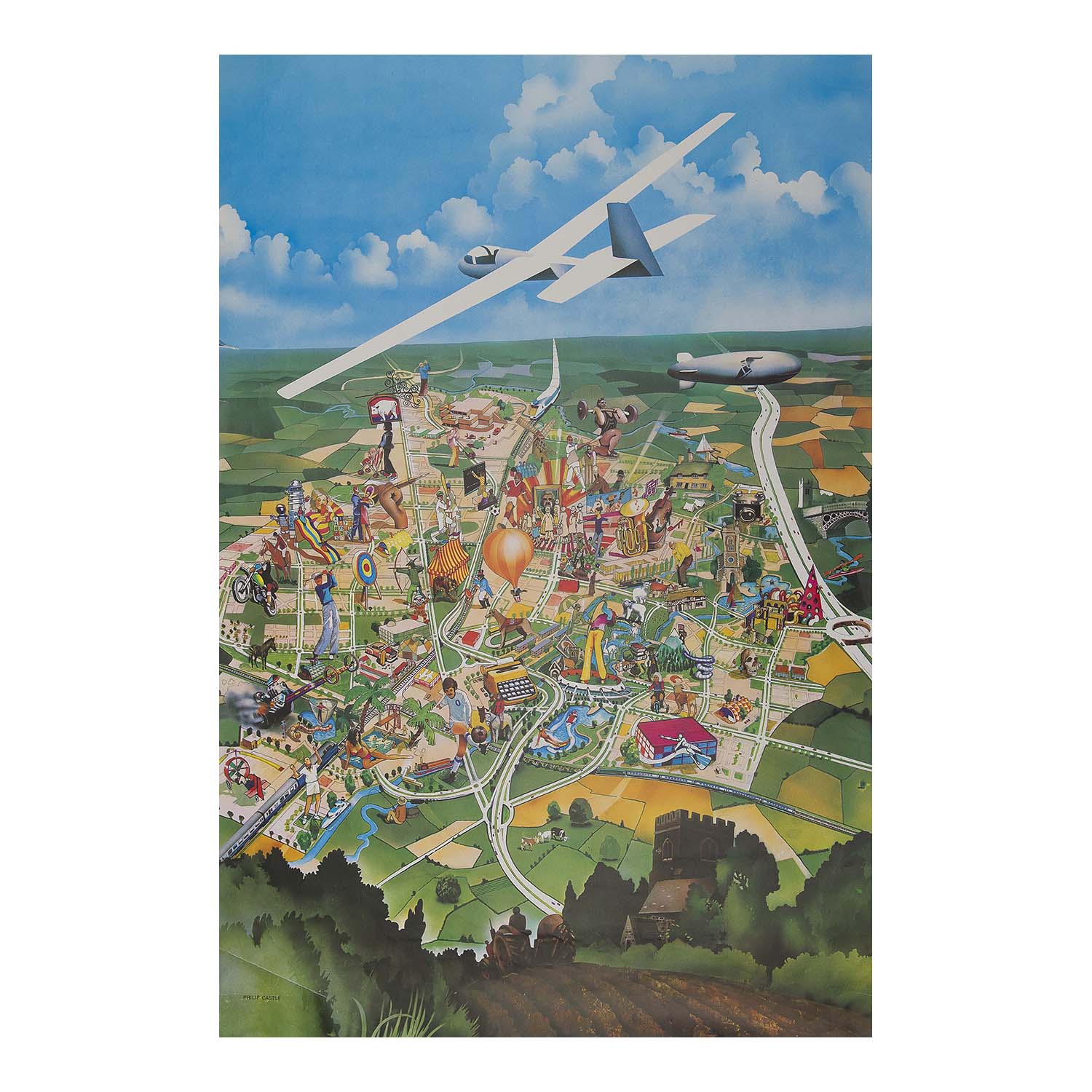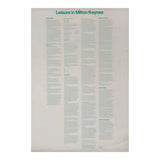 Original poster, Leisure in Milton Keynes, designed by Philip Castle and published by the Milton Keynes Development Corporation, 1971. Milton Keynes was founded in 1967 as a 'New Town' and developed during the 1970s. This two-sided poster shows the proposed leisure facilities for the then unbuilt town. The reverse includes printed information about these facilities and the aspirations of the New Town.
Philip Castle studied at the Royal College of Art. His work appeared in Vogue and in the Daily Express. He also produced designs and advertising for the Stanley Kubrick film A Clockwork Orange, and has since designed album covers for Wings, David Bowie, Pulp and The Cars.
A higher resolution image file is available for viewing on request.