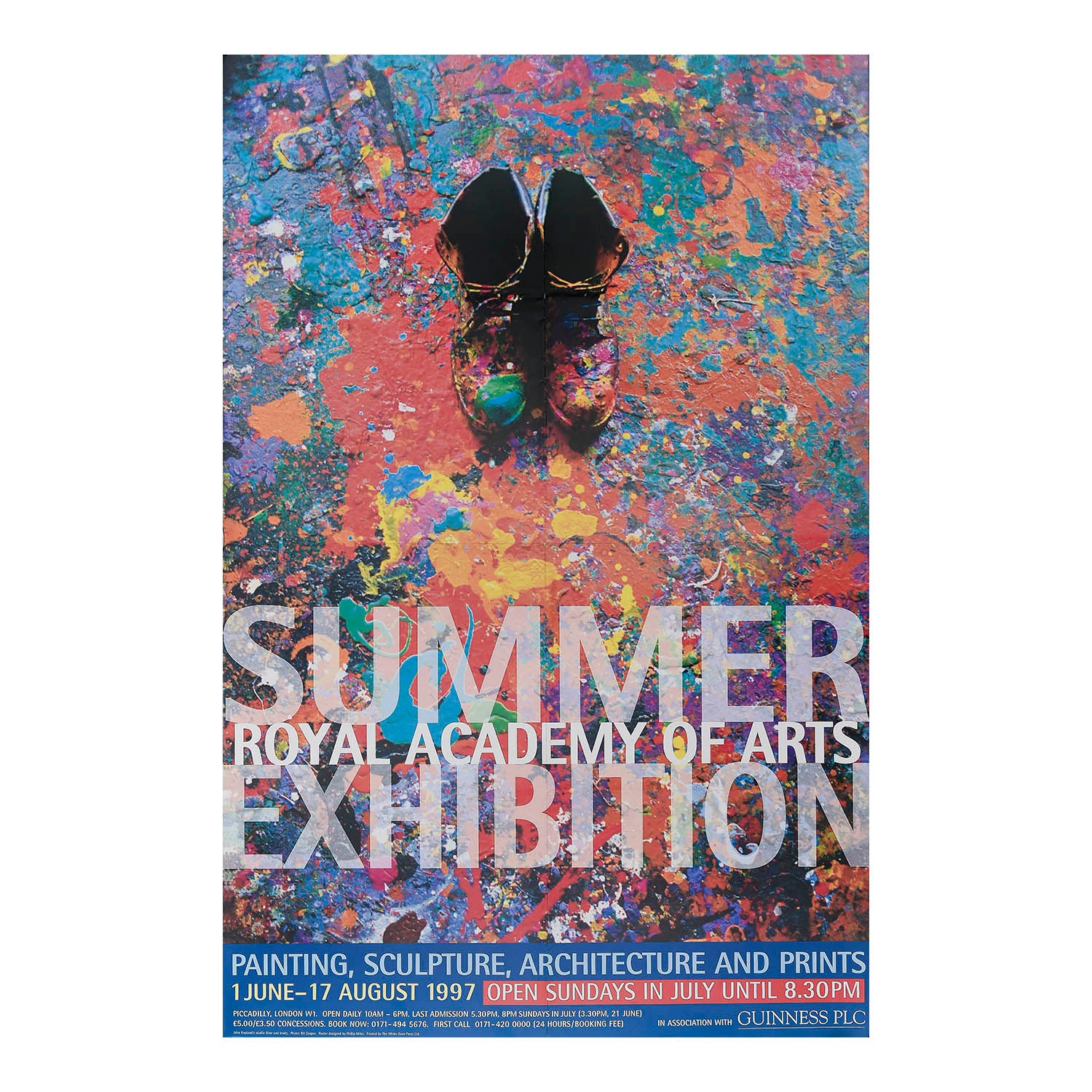 An uncommon, original poster, for the Royal Academy Summer Exhibition in 1997 featuring a photograph of the artist John Hoyland's studio floor and paint splattered boots. Hoyland (1934-2011) was one of Britain's leading abstract artists and a member of the Royal Academy.
You can find out more about the Royal Academy's extraordinary Summer Exhibition posters 
here
. A higher resolution image file is available for viewing on request.